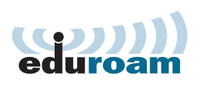 eduroam (education roaming) is the secure, easy-to-use, worldwide WiFi roaming access service developed for the international research and education community. It allows students, researchers and staff from participating institutions to obtain Internet connectivity across campus and when visiting other participating institutions by simply opening their laptops.
The eduroam service is available at almost all South African universities, and in a growing number of places around the country.
TENET acts as the eduroam national roaming operator for South Africa, and participates in both African and global eduroam governance structures.
We also offer the eduroam Visitor Access service to institutions that operate eduroam and are looking for a guest access solution for their WiFi network.
Our eduroam service has a dedicated web page at eduroam.ac.za.
No results were found.