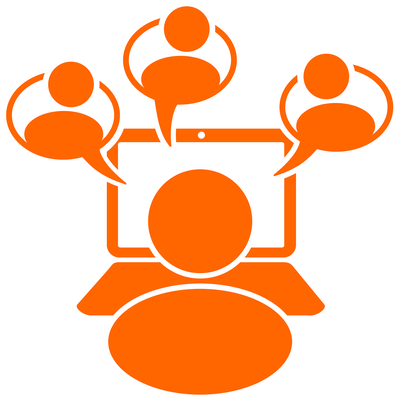 TENET is pleased to announce the successful conclusion of our virtual 2020 Annual General Meeting (AGM) and election of three new board members: Dr Lucienne Abrahams, Director of the LINK Centre at the University of Witwatersrand; Dr Nita Lawton-Misra, Registrar, University of the Western Cape (UWC) and Mr Ashley Latchu, Director of IT, Human Sciences Research Council.
"It is wonderful to see such diversity on the TENET board. We are particularly delighted with improved gender and institutional diversity," said Dr Molapo Qhobela, TENET chairperson, at the conclusion of the voting process.
Drs Abrahams and Lawton-Misra were elected in the higher education category from a slate of seven nominees. Dr Abrahams brings a wealth of knowledge from the university, government and public policy environments. She has served on a number of boards and councils, including the National Research Foundation, the State Information Technology Agency and the Development Bank of Southern Africa. Dr Lawton-Misra, having served in senior roles at two major South African universities, including her current role as Registrar at UWC, brings great insight into the governance and regulatory structures that govern universities.
Mr Latchu, elected in the special research and science institutions category, was elected unopposed. He brings extensive experience in both the private and research sectors.
"We welcome our new board members and look forward to working with them during their tenure on the board," said Duncan Greaves, TENET CEO. "But also, speaking for the whole organisation, I want to thank the two outgoing board members Dr Dale Peters and Dr Alison Gillwald for their service and dedication over many years."
Dr Peters is Director of UCT eResearch at the University of Cape Town (ICT), and Dr Gillwald is Executive Director Research ICT Africa and Adjunct Professor UCT Graduate School of Development Policy & Practice.
Both women have contributed considerably to the advancement of information and communication technologies in research and higher education: Dr Peters helped to ensure TENET remained responsive to changing research practices, including championing the ORCID consortium, while Dr Gillwald worked to emphasise the challenges of those on the wrong side of the digital divide.
Hosting an online meeting
TENET was also pleased with the positive feedback received about the online meeting.
"For months we have been helping our partners in the higher education sector navigate this new normal of online-only meetings," says Duncan Greaves, TENET CEO. "This is the first time TENET needed to hold a meeting of this scale and importance through our online platforms."
The AGM was hosted through the Zoom video conferencing platform. The voting for the new board members was conducted using a platform called Zeus, provided by the Greek NREN, GRNET. Zeus mimics paper-based elections and uses cryptography to ensure ballots are secret and secure, and that the election outcome is independently auditable. The end-user simply follows a web link and ticks a box in the ballot presented.
"While the software they use is open-source, we approached the Greek NREN because we weren't able to set up our own system at short notice, and because we thought there was some level of accountability from having an external organisation host the system," says Guy Halse, head of trust and identity at TENET.
All attendees were happy with the voting process and outcome.