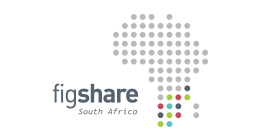 TENET works alongside Digital Science to support eligible institutions in South Africa that wish to subscribe to Figshare for Institutions.
Figshare is a cloud-based repository designed to allow academics to store, manage, and publish digital research outputs. With Figshare for Institutions, Figshare has created a solution specifically designed to facilitate data sharing, measure research impact, promote collaboration, and provide storage and preservation of research outputs. The platform allows your institution to manage and showcase its data to the research community, driving discoveries and uncovering new research partnership opportunities.
Figshare also helps to meet your institutional requirements regarding compliance with research data management policies from funders, governments, or even internal mandates.
To discover whether your organisation provides figshare, contact your institutional library or research office.
Membership of the figshare Consortium is open to most South African universities, libraries & research councils. Authorised representatives of eligible organisations can contact our service desk for more information about joining.