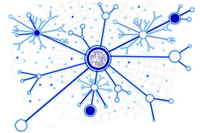 govroam [/ˈɡʌv·rəʊm/] is wireless roaming technology that fosters interdepartmental collaboration in the public sector. It aims to make it easy for people working in the public sector to connect to the Internet and to resources at their home organisation, in multiple locations, using any device – whether they're managers, members of the emergency services, or people in multidisciplinary teams.
govroam provides secure authentication – under the principle of a single sign-on – using the same trusted, reliable technology that's been serving South African universities since 2012. Through our involvement with eduroam, we've learnt a great deal about how to make seamless wireless roaming work across locations and organisations. We've also learnt about some of the constraints facing South Africa, and the potential for synergy between the higher education and public sectors.
govroam allows individual departments, organisations and network administrators to define the network access policies that are right for them. It allows for access to different resources based on where people are from; staff at their home organisation can be given different access rights to visitors.
govroam uses strong privacy-preserving technology, meeting the needs of POPIA & the GDPR, while simultaneously balancing the need for full accountability when things go wrong.
govroam extends the eduroam concept to the public sector.
The govroam concept originated in Belgium, where BELNET (the Belgian national research and education network) saw it as a natural extension to eduroam. Since then it has been successfully deployed in a number of other countries including The Netherlands, the United Kingdom, and the United States.
Unlike eduroam, govroam does not allow international roaming except by bilateral agreement.
TENET, along with our colleagues in the SANReN Competency Area, are interested in exploring the govroam concept in South Africa. If you'd like to find out more, please feel free to contact us.